Ease into Your New Year Fitness Resolution
Published on January 2nd 2019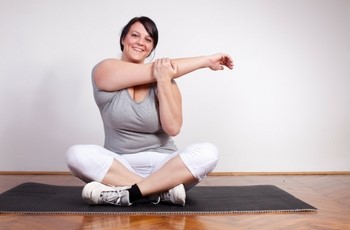 Take time to warm up before jumping right into exercise.
As it's now a new year, many of us will rush to renew our commitment to physical fitness, and that is to be commended. One of the most important factors in natural health is participating in a regular exercise program.
However, when we allow our gym routine to slide, rededicating and restarting a physical fitness program too quickly and too intensely provides the perfect situation for injury. Why? Overused muscles can lead to injury and scar tissue, restricting motion and causing pain.
Slow and Steady
Whenever renewing your commitment to exercise, avoid expectations of attaining fitness "this week" or even "this month." Listen to your body. Plod rather than race to fitness. Allow joints, muscles, tendons and ligaments time to adapt to the challenge and they will. When you're patient, chances are your body will firm, strengthen and stretch as you regain vitality.
In 2019, don't subscribe to a "zero to 60″ fitness routine. Avoid start-up injuries, which can unnecessarily derail your zest to regain vitality. Consider regular chiropractic care as a complement to your exercise regimen, helping to keep your body balanced and on track. If you think chiropractic care would help to improve your fitness levels, call us on 01603 414740 or fill out our enquiry form today.
Here's to finding fitness this year—not this week or this month.