Chiropractic Frequently Asked Questions
Published on July 25th 2022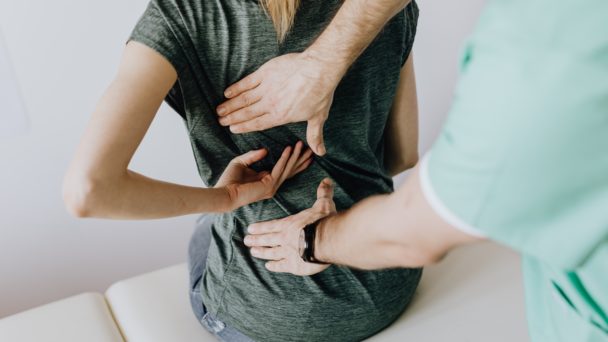 For many people, visiting a chiropractor has been on their 'to do' list for quite some time. We often see clients who have experienced a variety of pains or discomfort for countless years but have avoided visiting us due to fearing the unknown. We often find once clients finally visit, they remark that they don't know why we didn't come sooner.
If you're still unsure on what to expect when booking a chiropractic adjustment, we hope you'll find some answers here. However if you're still looking for answers please feel free to contact our clinic assistants who will happily put your mind at ease.
Are chiropractors safe?
Yes, we are fully trained professionals chiropractors having trained at the prestigious Anglo-European College of Chiropractic, Bournemouth, UK with a Masters Degree in Chiropractic Sciences.
Our chiropractors are continually updating their clinical skills and working on professional development. Chiropractic care is safe, effective, and generally free of unwanted or unexpected side effects.
What does a chiropractor do?
A chiropractor will ensure your body is functioning as optimally as possible by using a variety of techniques to relieve the pressure and stiffness/pain in your joints, muscles and nerves. Our highly trained and experienced chiropractors will use a variety of techniques in order to diagnose and treat the underlying cause of your symptoms.
How many chiropractic sessions will I need?
This will vary from client to client, following your first consultation, at the verbal report of findings your chiropractor will be able to give and agree with you a working diagnosis and treatment plan, working with you to ensure you receive the help, advice and support you need.
Can I get chiropractic care during pregnancy?
We're often asked if patients can receive treatments during pregnancy and the answer is, yes!
Pregnancy puts a lot of strain on the body, therefore chiropractic care pre, during and post pregnancy often comes with lots of benefits. A protruding abdomen will result in an increased curve in your back and natural changes to your pelvis will benefit from regular gentle adjustments. If you're worried give us a call and we'll help put your mind at rest.
Can my baby have chiropractic care?
Following from birth, bringing your newborn baby in for a check up is quite normal for many people.
Is chiropractic treatment painful?
Generally, no. We'll take the time to talk you through each adjustment, ensuring you're comfortable at all times, taking into consideration every patient's need. Occasionally an adjustment of a chronic problem may cause some short term discomfort, however this does not persist and will often find relief afterwards.
K-Laser can be used as a separate entity or in conjunction with our expert chiropractic care to help reduce pain and speed up the healing process. Therapeutic energy increases circulation; drawing water, oxygen and nutrients to the damaged area, creating a more optimal healing environment.
Can I help myself between treatments?
Of course! After your treatment you may be advised to follow some exercises to help your condition. Ensuring you follow through with these exercises will help your condition improve more quickly. Postural improvement and reducing loading movements is often key to sustained improvements.
Still searching for the answer to your question? No need to worry our clinic assistant is available for any questions on 01603 414740 should you need them answered. Or why not fill in the form below, and we'll get back to you as soon as possible.